Winter Wonderful: The Game of Carpet Ball
November 16, 2018 @ 10:00 am

-

February 13, 2019 @ 5:00 pm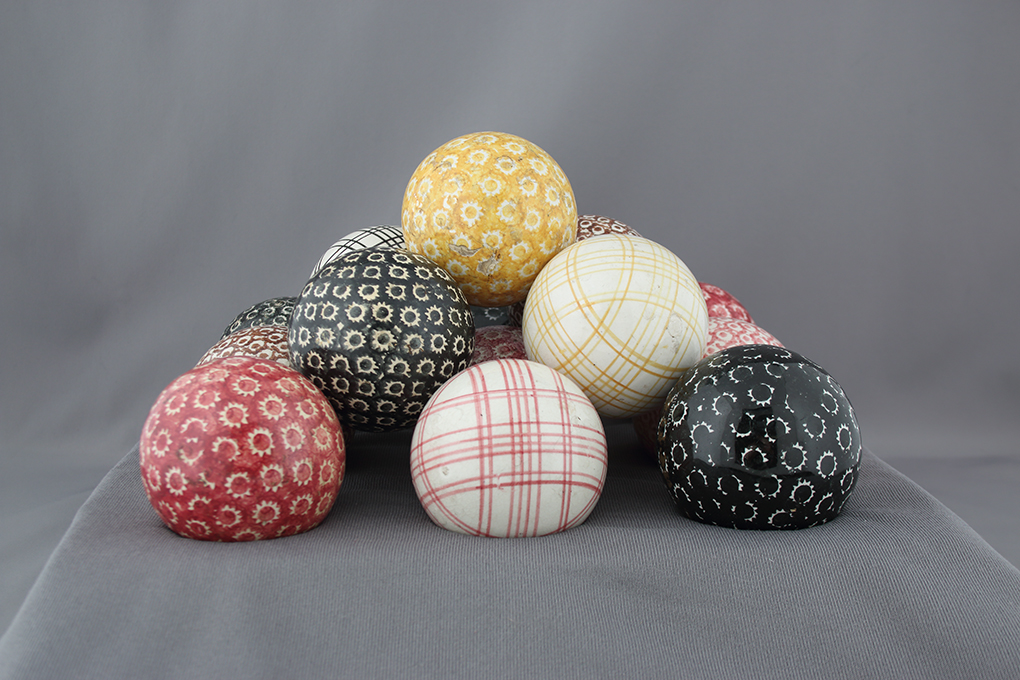 During the cold winter months, both children and adults engage in seasonal outdoor activities, such as hockey or tobogganing. Winter evenings are often spent indoors, playing board games or watching movies. A hundred years ago, the game of carpet ball was a popular winter sport, played inside of course!
Similar in gameplay to curling and bowling, carpet ball was especially popular in Canada during the late 19th and early 20th centuries, but the game has existed for thousands of years. (Bowling dates to ancient Egypt in 5200 B.C.) In carpet ball, the intricately designed balls were rolled — not thrown — down a mat or carpet, with the goal of rolling the ball as close as possible to the small white ball, called the "jack," in the middle of the room.
Invented in Scotland, carpet ball became especially popular in England and Canada at the beginning of the 20th century. Leagues and clubs were founded so that youth and adults could play recreationally, as well as competitively. There was even a league in Guelph in the early 1900s.
Although carpet ball is not as popular today, the game is still played all over the world. Present day clubs exist across England and there has recently been a carpet ball revival at youth summer camps in North America. Antique carpet balls have also become popular collector items, for private collectors and museums alike.